Are you stuck on what to write in your Mother's Day card?
Don't worry, this happens. Even when you love your mom, grandmother, aunt, sister, or female role model SO much, it can be difficult to articulate your thoughts or feelings. If you happen to be at a loss for words, don't sweat it! I have made a list below of nice quotes you can include in your Mother's Day card that will convey your love, happiness and appreciation. Feel free to borrow a shout out from below.
10 Simple Quote Ideas
Biology is the least of what makes someone a mother, thank you for always being there for me.
One of my most awesome friends just so happens to be one of the most awesome moms on the planet! Happy Mother's Day!
For the best mom in the world, you make me smile, you brighten my day and give my life a meaning. I can't imagine spending a day without your smile. Happy Mother's Day!
Happy Mothers Day! You're the most special and important woman in my life, now and forever. Love you mom!
A world without you would be a hollow place. You fill my heart with joy, love and support. I'm so happy to have the best mom in the world!
May all the love you gave to us come back to you a hundredfold on this special day!

Thanks for giving me the best things in life: Your love, your care, and your cooking. Happy Mother's Day!

Thank you for being such a strong role model in my life. I don't know where I would be without your patience and kindness. Happy Mother's Day, I love you!
I hope one day I can be at least half of the mother you have been to me. I couldn't possibly thank you enough for all you have done. Happy Mother's Day!
I know I am lucky to have you as my mom, because you are also my best friend. I hope you have the best day filled with happiness.
If you have not found anything in the list above, perhaps you are now feeling inspired? Remember to share with the special female role model in your life how much you care about them this Sunday May 13th. The most important thing you can do is share your love.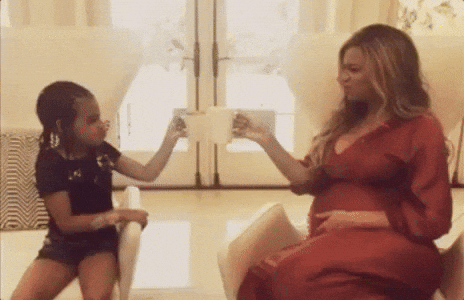 About Saranghae
Saranghae is an award winning "#Korean inspired anti aging skin care routine" that heals, regenerates and protects your skin. Our active ingredients are a combination of 10 Asian botanicals that are extremely high in antioxidants and amino acids. Saranghae is based on a highly secretive 600 year old formulation that has been passed through generations.
To learn more about the benefits of Korean Skin Care, Saranghae's Korean 5 Step Anti Aging Skin Care Routine and Saranghae Customer Reviews & Testimonals
Click Here For More Information