There are six days remaining until Sunday the 13th, which is Mother's Day. Mother's Day is a day to celebrate the special female role model in your life, whether that be your mom, aunt, cousin, sister or friend– you name it! Sometimes we do not share enough how we truly feel, or the impact these special people have on our lives. it is important to let others know how much you love and respect them. Mother's day is a perfect time to vocalize your feelings and let that special woman know!
HOW, you might ask!?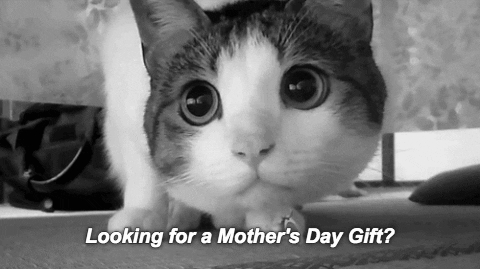 Allow me to go over some ideas, from gifts to day-dates (especially for those who seem to have everything), I have you covered. Here are some ideas of how to show you care this Mother's day.
A nice card: While a gift is always a nice gesture on Mother's Day, a card will always remain # 1 in my eyes. This is your chance to write and little text straight from the heart, or to add a little quote to convey your feelings. People may forget about a gift that was given, but people don't forget the way you make the FEEL. (Que the water works)
Greenery: Flowers are always a nice gesture. But how about taking this a step further and purchasing a house plant which blooms? I have done this for my mom and she has a orchid I bought her nearly two years ago. Click here to see a list of the top 10 flowering houseplants.
Saranghae: Without being biased, the gift of Saranghae is actually a great idea! 1. You can remind the special female in your life to take some time out for her self each day 2. It's made with 20 Asian Botanicals… so it's basically flowers. Right? 3. Saranghae means I Love You. How perfect is that!? Shop Saranghae here.
Tickets to an Event: I always recommend gifting an experience rather than something tangible. This can be tickets to a concert, a play, the movies, the orchestra, wine tour, anything that would be of interest to this person. Gift two tickets together, for the both of you, or perhaps your parents to have a date night.
Perfume: Personally, perfume is something I love to have a collection of, but something I rarely purchase for myself. This makes it a great gift option.
Spa Day: This is a day that is all about them. Take some time and relax. From a manicure, pedicure, massage or facial… there will surely be something to satisfy mamma.
Brunch: Take the opportunity to get a little dressed up and sip a mimosa over a delicious meal and great conversation.
Jewelry: Now, I am not telling you go spend a fortune with this suggestion, but much like perfume, jewelry is something people often feel guilty buying for themselves. If your role model has a charm bracelet (shop Pandora Mother's Day Collection here), get her a meaningful charm. You can do the same for a necklace, purchase a charm for an existing chain they own.
A Chore: Is there something around the house your mom has been wanting to get done? Painting a room, purchasing new throw pillows to change the feel of a space, framing some family photos? Do this for her! Take the time and complete a little chore she has been wanting to get done but hasn't had the time to.
An Outdoor Activity: Now  this suggestion is very vague, because there are SO many options which fall under this umbrella. This can be a nice walk, a picnic, a hike, a round of golf, gathering of loved ones for a BBQ, or a hot air balloon ride! The nice weather is here, time to get outside and take advantage of it.
The possibilities are endless. Whichever direction you choose to go this Mother's Day, just remember the most important part is letting the special female(s) in your life know how much they mean to you. It's not about the fancy gifts, it's about love, admiration, and appreciation.
Happy Mother's Day to all the woman out there!
About Saranghae
Saranghae is an award winning "#Korean inspired anti aging skin care routine" that heals, regenerates and protects your skin. Our active ingredients are a combination of 10 Asian botanicals that are extremely high in antioxidants and amino acids. Saranghae is based on a highly secretive 600 year old formulation that has been passed through generations.
To learn more about the benefits of Korean Skin Care, Saranghae's Korean 5 Step Anti Aging Skin Care Routine and Saranghae Customer Reviews & Testimonals
Click Here For More Information