It's my favorite time! It's time to learn a little bit more about Ruth, a.k.a mamasahrang.blogspot.com and her love story with Saranghae!
We Asked, Ruth Answered. Take a look below!
Tell us a little bit about yourself, and perhaps 1 thing people might be surprised to know
In addition to being a mom and a blogger, I am a full-time pharmacist. My job is straightforward and fast-paced and very different from what I do outside of work, which includes writing, crafts and any activity involving creativity. I often wonder how I landed a job doing something so different from what I'm normally drawn to.
When did you first start using Saranghae?
I started using the 5-step skincare routine in November 2017 and have been using it everyday since.
What product could you not live without?
Saranghae's Deep Radiance Essence + Serum. This is an absolute must for me! I use it religiously, twice a day – once at night and once in the morning before putting on my primer. The serum has done wonders for my skin and I like to think of it as a protective barrier between my skin and all the chemicals in my makeup that I apply daily. It also keeps my skin balanced so I don't ever feel too greasy or too dry (prior to its use I noticed lots of dry and oily patches on my face).
What major change have you seen in your complexion from using Saranghae?
My acne scars seemed to have faded, there are less discolorations in my skin tone. The rosacea I had previously has subsided significantly. My pores appear smaller and overall my complexion looks smoother and brighter.
What are your thoughts on Korean Beauty?
The women in Korea have incredible complexions! Recently some of my cousins came to visit me in Hawaii from Korea and I couldn't stop staring at how beautiful their skin was. Korean culture focuses on taking care of your skin and overall health with simple, natural ingredients and a regular skincare routine. K-beauty has taken the industry by storm and Saranghae is no exception.
Why did you start a blog?
I like to write and journal. It can be intimidating to find ways to share what you write without feeling the pressures of meeting certain expectations. Having my own blog feels empowering and allows me lots of room to write whatever I want. It is also a way for me to connect with people by shared experiences.
There are no words to describe the feeling I get when someone tells me that something I wrote was helpful to them. Connecting with people through blogging is a beautiful thing!
How important is skincare to you?
Your skin is what you see and what other people see right away. I think it's important to feel good about the way you look and feel. Being comfortable in your own skin is a phrase that most people use metaphorically, but more times than not, having healthy skin can play a big role in loving yourself. Self-care is so important to me, because if you can't take care of yourself, how can you be expected to take care of others?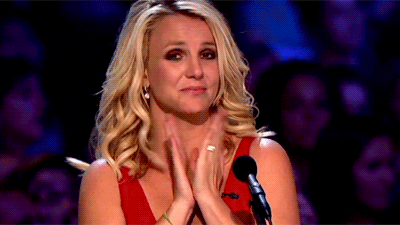 Elemental Essence or Pore Refining Charcoal Mask?
This one is so tough! But I would have to say the sheet mask. While I love both products and use them on a regular basis, the sheet mask wins because the result are miraculous! I wake up to a glowing, smoother face the next morning just after one use!
The airline loses your luggage except for one fashion item & one skincare item, what would they be?
At the moment, my Rebecca Minkoff suede satchel and my Saranghae Deep Radiance Essence + Serum (I am obsessed with this product!)
What is some self-love advice you would give to your younger self?
Be less concerned with what people think of you, and more concerned with what you think of yourself. This is a tough thing to do, and a lifetime struggle, but keep trying, and everyday, it gets easier.
About Saranghae
Saranghae is an award winning "#Korean inspired anti aging skin care routine" that heals, regenerates and protects your skin. Our active ingredients are a combination of 10 Asian botanicals that are extremely high in antioxidants and amino acids. Saranghae is based on a highly secretive 600 year old formulation that has been passed through generations.
To learn more about the benefits of Korean Skin Care, Saranghae's Korean 5 Step Anti Aging Skin Care Routine and Saranghae Customer Reviews & Testimonals
Click Here For More Information