Each year when December 31st rolls around and the clock strikes midnight, a new year arrives. New year resolutions and new year parties are in full swing, but after this day does anything really change? What was your new year resolution for 2019 – was is to go to the gym and be more active? Or was it to quit a certain habit? The beginning of a new year is the perfect mark to make certain changes, just like its only right to start a new diet on a Monday. But with one month down in 2019 and eleven more to go, we still have a lot of time. And it's time to forget the resolutions!
I have curated a small list to help you be the best YOU possible, and in turn, help you accomplish your goals this year. Try these five tips to make 2019 your year.
The little things make a big difference, and these small changes are no exception. This year is going to be the one when you put our own needs first, when you honor where we are no matter what. 2019 is the year to treat ourselves without guilt. Read on for some ways to make sure 2019 is your most fulfilling and spiritually satisfying year yet!
1. Make Time for Yourself
Self-care isn't just one thing, and it's not the same thing to everyone. Basically, self-care means taking time to focus on things that contribute to your well being. Self-care can be taking a bath, using your skin care routine (*wink wink*), going to therapy, or scheduling thirty minutes for yourself to read at night. You need to make the effort for this to become a priority. See if you can do something small for yourself every day — even if it's taking five minutes in your morning to turn your phone off and enjoy your breakfast without thinking of work. Get creative! Once you make an effort to make time for yourself each day, it will become apart of your daily habits.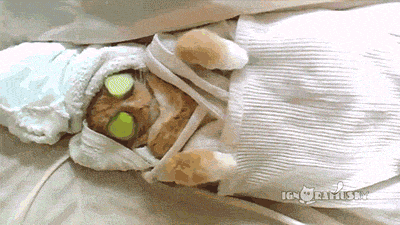 2. Surround Yourself With Things That Make You Happy
If it doesn't serve you, let it go. We repeat: If it doesn't serve you, let it go. Life is too short and way too uncertain to spend it surrounded by things that drain you. So we invite you to focus on things that make you feel loved, fulfilled, and happy! Surrounding yourself with people who fulfill you and not deplete you is vital.
It's not always easy letting go, but if something requires too much thought from you, it simply isn't right. Things in your life don't have to be difficult, often times we are at fault for our hardships because we over complicate things. Once you recognize it's okay to let you, you will move forward.
3. Be Creative
When was the last time you made something just because? Creativity is healing and making an effort to create more in the new year is sure to infuse 2019 with even more magic. Being creative allows your to check out mentally and channel your energy elsewhere. Open your imagination and revert back to your childhood innocence.
Plus, this doesn't even have to cost a lot of money. Dress up in Goodwill finds with a friend and have a crazy photo shoot, paint, or try a new look just for fun. You can even do something small that adds creativity back into your day-to-day life, like buying some stickers and fun pens for your agenda. Or how about that dresser you have been looking to refinish?! Get on it!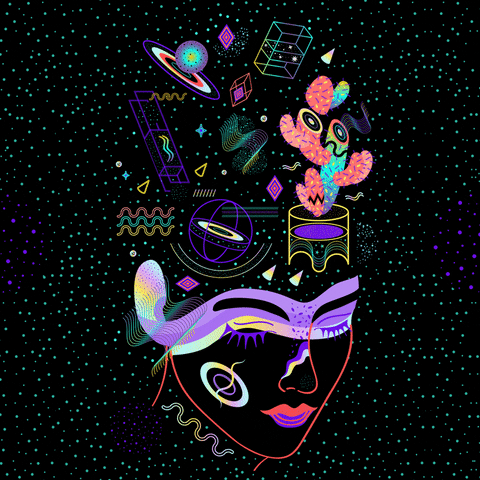 4. Be Positive
There's always something to be grateful for — a healthy body, a home, a job, the sunshine, the flowers, friends, family. Instead of counting all the things that go wrong, count all the way things go right and watch things transform. Problems turn into opportunities and abundance becomes the name of the game. By focusing on what we have, we get more of that back from the universe, plus it feels good to be grateful!
If you're looking to infuse your life with some more positivity, or just a reminder of how incredible you are, you can also try using mantras. This can be something like "I choose to have a wonderful day today" or "I'm a bad ass who is confident and going to succeed." Try making up your own mantras based on what you need at the moment. Repeat your mantra to yourself at least three times, or whenever you need a reminder of how incredible you are, don't let others and your surroundings get you down. Put out into the universe the energy you want to be surrounded by.
5. Get MOVING!
This can be anything: a yoga class, a pole dancing class, an intense workout with weights at the gym, dancing, or even a long run – just start moving! Not only is being active good for you physically, but it is good for you emotionally and spiritually. Exercise is one of the most effective ways to improve your mental health. It also relieves stress, improves memory, helps you sleep better, boosts your overall mood, and gives you more energy! More energy to do more things for yourself! 😉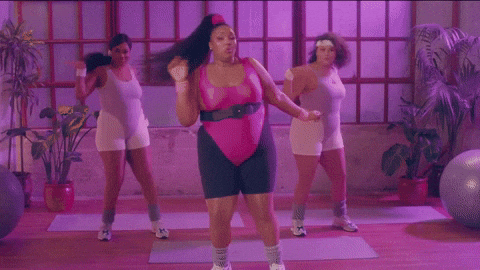 Are you feeling motivated? Ready to make 2019 your best year yet?! Start with tip # 1 and make some time for yourself. Take five minutes for yourself and indulge in a new skin care routine, or spa experience at home.
About Saranghae
Saranghae is an award winning "#Korean inspired anti aging skin care routine" that heals, regenerates and protects your skin. Our active ingredients are a combination of 10 Asian botanicals that are extremely high in antioxidants and amino acids. Saranghae is based on a highly secretive 600 year old formulation that has been passed through generations.
To learn more about the benefits of Korean Skin Care, Saranghae's Korean 5 Step Anti Aging Skin Care Routine and Saranghae Customer Reviews & Testimonals
Click Here For More Information